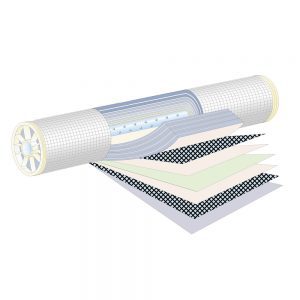 Elite partner of GE Water & Process Technologies
You want the best membranes for your filtration process, of course. This prevents downtime and ensures that no contaminant particles end up in your end products. As an Elite Partner of GE Water & Process Technologies, we supply the complete package of this world leader in the field of development and production of membranes. This package includes the latest and best membranes. Whether you need membranes for application in the dairy, food and beverages, pharmaceutical or chemical industries, we will supply you with the right membrane for your application.
Membrane properties
Separating property due to the presence of semi-permeable membranes
Extremely fine filter that, for example, lets in water, but not the contaminating particles it contains
Filters particles that vary from several microns up to the smallest ions
 More information about our membranes per application
Protection by use of filter cartridges
To effectively protect the membranes, a pre-filter step must be applied. We supply filter cartridges for this, among other things.