LABORATORY FILTERS AND MEMBRANES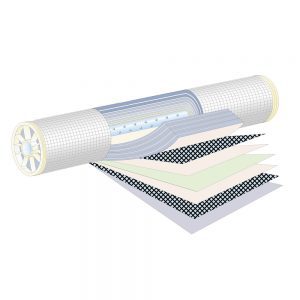 Reliable quality from a reputable supplier
We supply the entire portfolio of GE Osmonics laboratory filters and membranes.
Transfer membranes
Available in nylon, PVDF and nitrocellulose and in all standard micronage.
Syringe filters

Available in nylon, Teflon, polypropylene, cellulose acetate, nitrocellulose, polyether sulfone and fiberglass. The filters are available in standard sizes of 0.22, 0.45 and 0.8 μm.
Application:
Filtration of samples need for analytic testing with low volume, where the HPLC-system can be directly injected into. The filtration of the samples provides protection for the column.
Capsule filters
Available in the same material as the bigger candle filters and available in pore sizes 0.07, 0.28 and 0.55 μm. Available in Nylon 66, PES, PP, PTFE, MCE. Sterile or non-sterile version.
Application:
These capsule filters were designed for critical, small volume filter applications for coatings, fine-chemicals, pharmaceutical products and micro electronics. They are suitable for removing particles or bacteria from aqueous solutions, solvent and gas flows.